Share
The news of a new indie I'm excited for seems to hit me weekly now, and I am very blessed for it. It also means we here at Retroware get to share these games with you. This week, the exciting up and comer is self-described roguelike in the vein of Hades, Midautumn. It looks like we will be getting a Kickstarter soon enough and hopefully a release date sometime soon after that. Let's take a look at what makes Midautumn worth getting excited over.
The town of Nambo Quay is filled with a cast of colorful, larger-than-life characters waiting to welcome you into the community! Deepen your bonds with them, and experience hundreds of unique story events as you learn about what's really going on in this cozy, mysterious town.

Team Midautumn
Supernatural Dungeon Crawling coming to a kickstarter near you
Midautumn is set to be a colorful exploration of a more modern setting taking place in the small fictional town of Nambo Quay. The game uses roguelike gameplay to explore themes of Asian diaspora culture, spiritual folklore, and the upsetting realities of your hometown gentrification. The game centers around new in town and recent college graduate Robin Lam and their time spent with their grandmother. It's set to be a typical postgrad hometown story until the discovery of a basement portal to the Spirit World. The Spirit World is also in need of a new protector, a title passed to Robin.
The everchanging dungeons of Midautumn's Spirit World are the core of the game's roguelike gameplay. Each visit will be a fast-paced battle of changing abilities depending on the run. Much like Hades and other familiar genre entries, members of the spirit world will remember and react to your previous visits. With changing abilities as a spirit guardian, you'll use lunar powers to reflect enemies own attacks back toward them in quick and constantly shifting combat scenarios.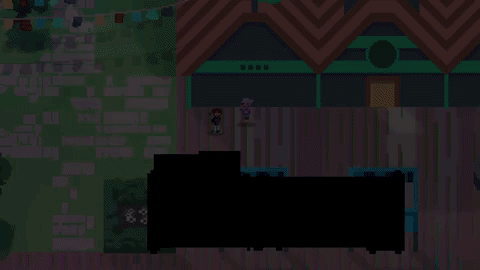 Outside of the main gameplay and dungeon loop, there's an entire town to explore. The progression in the spirit world will lead to new experiences and tons of story events in which the reality and history of this small American town will be revealed.
Look for more details on Midautumn's Kickstarter as well as interviews and conversations with its developers in the upcoming weeks on Retroware.
Discuss this article with the community!
Reddit | Discord