Share
Strange testing facilities, blurred parental memories, charming characters, and punishing combat await you in the demo for Bittersweet Birthday, a charming indie by World Eater Games. The nostalgiac and curios demo just launched on Steam, and there's an Indiegogo page where you can share your support for the full game as well. I recommend checking it out for yourself, but in the meantime, here is what you can expect from Bittersweet Birthday (spoiler: lots of kicking people).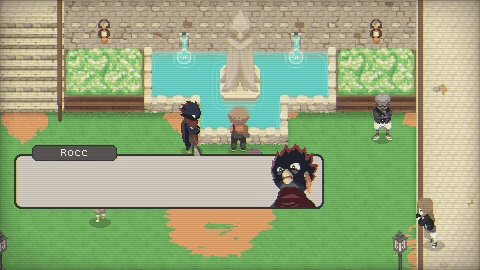 A Game of Heart and Horror
Bittersweet Birthday is a game that wears many different hats, at least from what I've experienced in the demo. There's challenging combat that often borders on a bullet hell, and there's also a JRPG like town full of interesting characters and quirky minigames. But, despite its humour and softer, pleasant moments, there's also an energy of horror or anxiety about the game. So much so that I found myself surprised when Bittersweet Birthday tipped from quirky RPG into- well, quirky horror.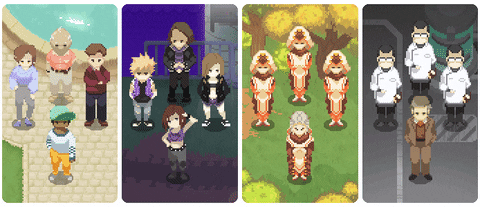 "Bittersweet Birthday is an action game where every combat encounter is a challenging and unique fight! Adventure into a lively world full of endearing characters and discover the many mysteries lurking in every corner..!"

World Eater Games
From a quick start in a strange testing facility, you'll be guided by a mysterious voice into battle after battle with the same enemy until you're hit hard enough to relive the memory that supposedly brought you there. Bittersweet Birthday feels like a mystery, and never at any point in the demo do I feel like I'm figuring it out; rather im merely descending into its layers. The demo is available here and does a fantastic job showing just what the game wants to be. It's impressive just how well it plays for being so early on. In particular, the combat was frantically high energy with a combination of arcade action and bullet hell that made for surprisingly difficult boss fights right off the bat. These fights only evolved in variation and mechanics leaving me with the feeling that every fight was going to have to be approached differently. I won't spoil too much of the plot given away by the demo but can say it does a good job hooking you while staying upsettingly unclear about what is happening.
Bittersweet Birthday is being funded in Indiegogo currently. You can visit here for a full list of planned features and goals for the game as well as to show your own support. It is planned for release (assuming completion) on Steam and Switch.
Discuss this article with the community!
Reddit | Discord