Share
We're long beyond the days of being shocked that a game's mechanics could revolve around something so banal and still be engaging. City builders and farming simulators have been typical for so long that a game about fixing traffic isn't really that strange. Plus, I live in Texas, where the road infrastructure is, generally speaking, an afterthought (and don't even get me started on the public transit services). So the idea of making some roads that work is actually pretty neat. Let's talk about Mini Motorways.
Have you ever been stuck in traffic and wished you could do something to fix it? In Mini Motorways, the city's traffic problems are in your hands.

Dinosaur Polo Club
Building for failure in mini motorways
Mini Motorways is clean, simple, intuitive, and yet stressful. The simplicity of connecting color-coded locations and increasing potential in your city is almost addictive at first. There's a satisfaction encouraged by years of playing similar city-building games, the joy of making something work well. I'm building efficiency and constantly striving to cut every nuisance and cumbersome highway down to a fast-moving machine. There's a brief pause to lean back in my chair and look at the cars moving in perfect uninterrupted fellowship before the chaos of a new workflow is introduced into my perfect city.
And inevitably, these new passengers and their new destinations will destroy it all.
My beautiful city will fall into the chaotic relationship between car and short-sighted roadway development that I can already see from the window of my office in Dallas. If there's a way to win, I don't know-how. And so I will fail and start again. But, as with so many cities and building simulation games, there is a reward of trial and error. Mini Motorways understands this in perfect clarity, and the game is nothing but trial and error. Your roads will fall into chaos, and your designs will become ineffectual. The game understands that and understands that the true reward is trying to outsmart this inevitability. So each time, I do a little better.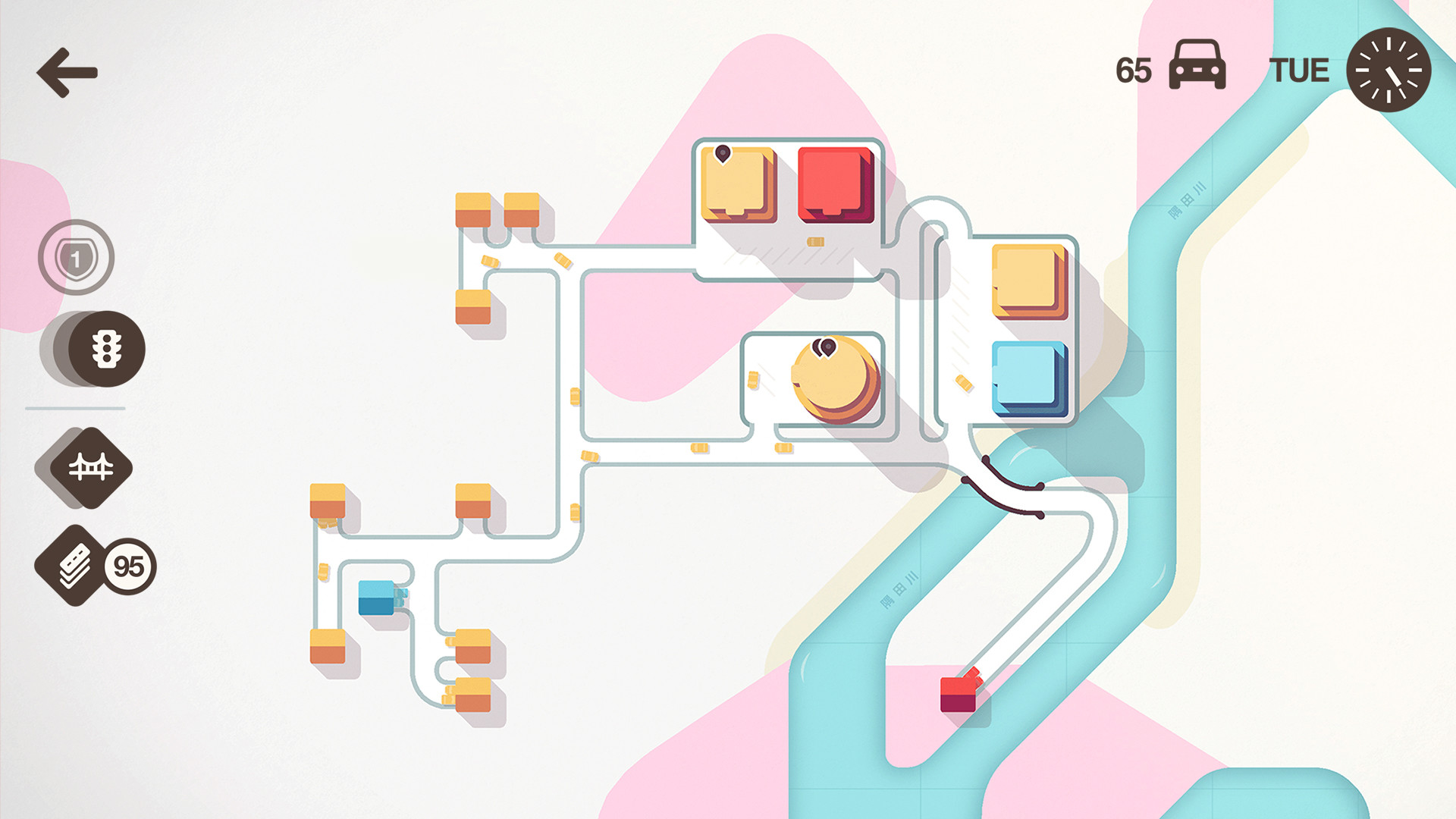 A Micro Motorway Experience
The relatively short length of each game is what I enjoy so much about Mini Motorways. It perfectly encapsulates the themes of every excellent city simulator and then puts an expiration date on how long you can play. So the crunch of a 15-hour run is turned into something I can do on my lunch break. Of course, there may not be enough detail and complexity to keep me coming back forever and ever, but there's certainly enough to make this a thoughtful way to burn 10 or 20 minutes right now.
You can check out Mini Motorways on Steam and Apple Arcade, and if you like city-building games, you absolutely should.
Discuss this article with the community!
Reddit | Discord